To every end there is a beginning, and to every beginning there is an end. The reality of those words cannot be doubted in this ongoing Big Brother Naija Season 5 Lockdown reality TV show. The show is gradually coming to and end. However, it will end sooner for some housemates than it would for others.
Certainly, three housemates viz, Nengi, Vee, and Neo are already qualified for the final but same can't be said about Laycon, Dorathy, Ozo, and Trikytee until tonight's eviction would be carried out.
A lot of us have been worried and perturbed by how the eviction is going to look like today because all we know is, there will be Eviction amongst the four housemates that are up for possible Eviction tonight.
In less than an hour ago, Big Brother Naija took to his official verified Facebook account to disclose the number of housemates that will be evicted in today's eviction event. According to him, he said that, at least one housemate would be sent home. He also disclosed the time for the eviction event. He said it will be happening tonight by 19:00 WAT (7:00pm). Today, the Big Brother Naija show journey will end for at least one housemate.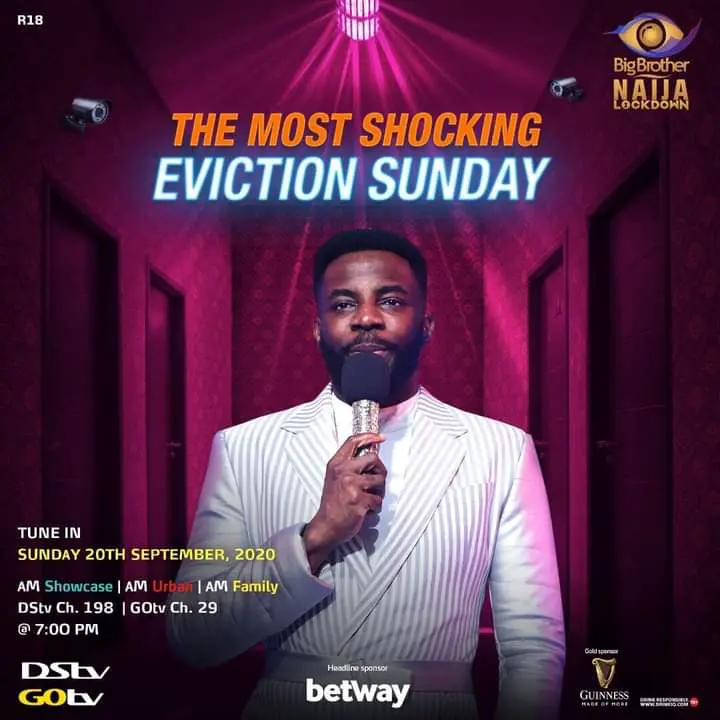 See below the post that revealed the number of housemates that would be evicted tonight as well as the time:
"The Sunday Live Show will be sending at least one Housemate home at 19:00 WAT tonight. Tune in or miss out!😲
7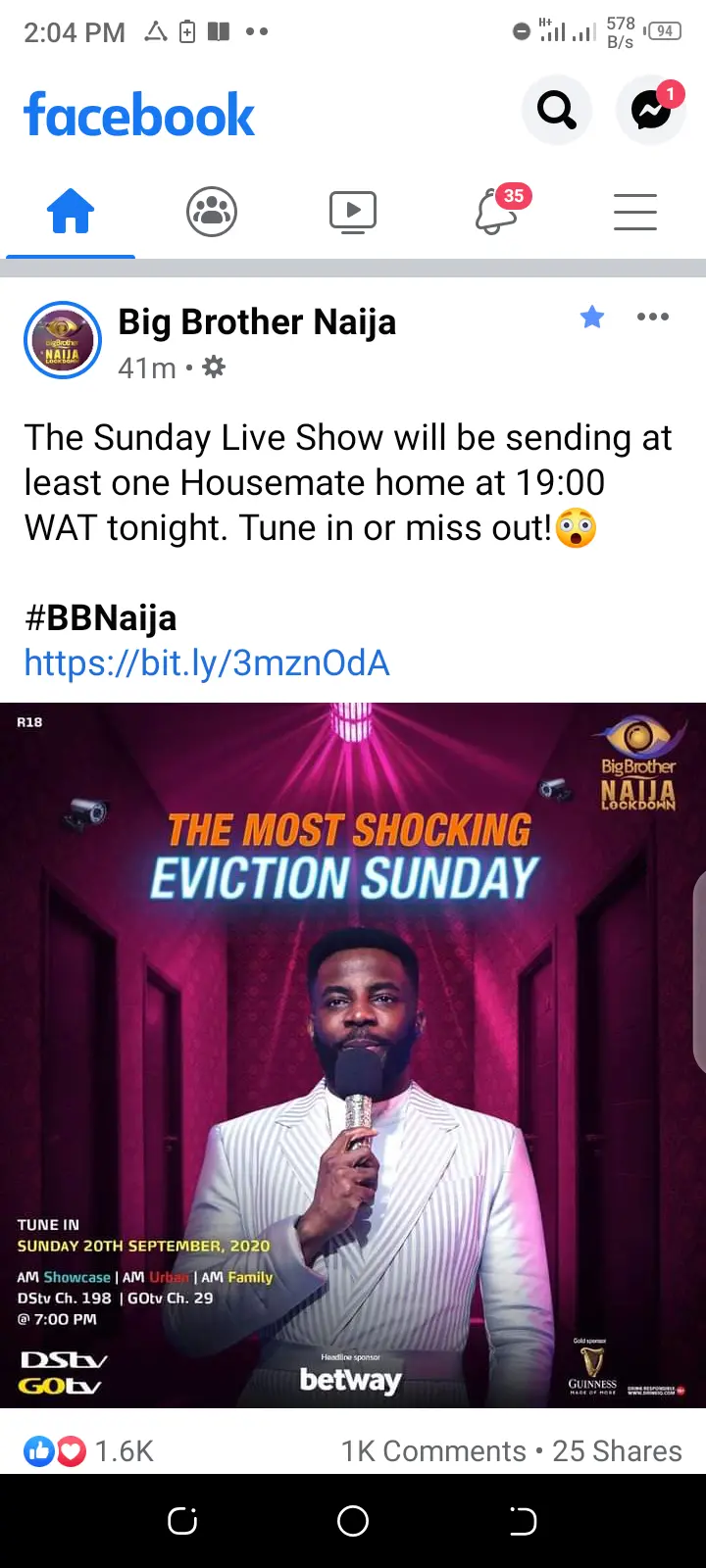 From what Big Brother Naija disclosed, at least one housemate will be evicted tonight. What that means is, there is every possiblity of more than one housemate being evicted amongst Laycon, Dorathy, Trikytee, and Ozo.
Let's test our prediction abilities here. Assuming it is only one housemate that will be evicted, who do you think that Housemate would be?
And Assuming they will be two, who and who do you think will be evicted?
Drop your prediction in the comment section.