FG directs civil servants back to work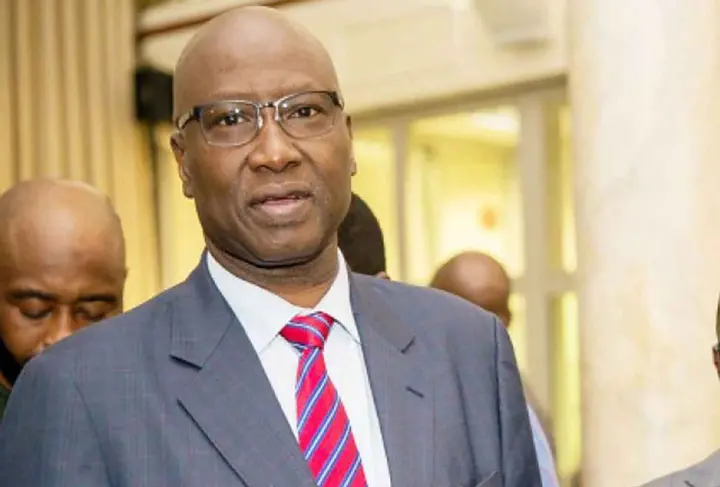 The Federal Government has directed civil servants still observing lockdown order since March to resume on Monday.
Chairman of the Presidential Task Force on COVID-19, Boss Mustapha and National Coordinator, Sanni Aliyu, disclosed this at the press briefing of the task force on Thursday.
Only civil servants of Salary Grade Level 12 and above as well as those on essential duties have been going to work.
But the PTF has directed that civil servants below SGL 12 should resume work from Monday.
Source – The Nation
Sanwo-Olu unveils identities of officers who brutalised #EndSARS protesters
Babajide Sanwo-Olu, governor of Lagos, has named some officers "who brutalised" #EndSARS protesters in the state.
Speaking at a media briefing on Thursday, the governor said four officers involved in the incident are currently undergoing orderly room trial.
"Lagos state is taking the issue of police misconduct very very seriously. Earlier this week, we all recorded an incident that happened at the Area C command in Surulere. All the four erring officers whose names I will also mention have also been apprehended and they are going through an orderly room trial," he said.
"They're Inspector Bogu Michael, Inspector Ekpodom Etop, Sergeant Nnamdi Majura and Sergeant Akinyele Benson. All the four officers have been identified and like I said, they're going through an orderly room trial as we speak."
Source – The Nation
Mali: Again, Goodluck Jonathan visits Buhari, gives update on crisis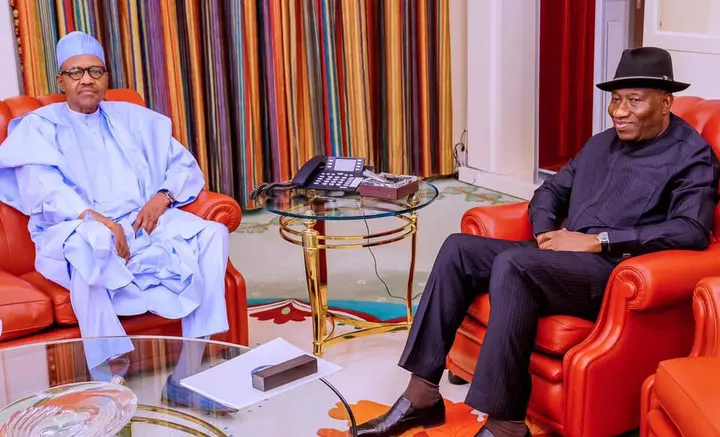 President Muhammadu Buhari Thursday received updates on the Mali situation from the Special Envoy/Mediator to the West African country, former President Goodluck Jonathan.
President Buhari expressed delight that the Mali situation had calmed down considerably, following interventions by leaders of the Economic Community of West African States (ECOWAS).
"We can't do hop, step and jump like other developed nations of the world, but one is delighted at the successes recorded," the President said.
After the intervention by the military in Mali, ECOWAS had insisted on a transition government led by a civilian, and returned to constitutional order within 12-18 months, among others.
Source – Daily Post
Nigeria only African country barred from 2022 US visa lottery
Nigerians have been barred from participating in the United States' Visa lottery in 2022.
This was contained in a document obtained from the US' website on Thursday.
The 19-page document was titled 'Instructions for the 2022 diversity immigrant visa program (dv-2022)'.
"In Africa, natives of Nigeria are not eligible for this year's Diversity Visa program," the document stated.
It stated that Nigeria was barred because more than 50,000 of its citizens immigrated to the United States in the previous five years.
Source – Punch
Two Queens of Alaafin of Oyo allegedly left the Palace after one of them was locked up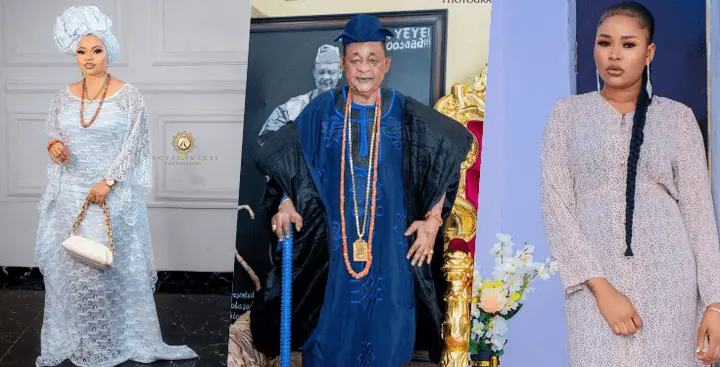 It has been reported that two queens of the Alaafin of Oyo, have allegedly left the palace.
According to Instagram blogger, Gist lover, one of the queens identified as queen Dami was locked up after allegedly going against a palace rule, this act prompted queen Dami and queen Anu to flee the palace for Lagos.
Read the post below;
"Unrest in the palace: Oyo kingdom just lost two queens to the streets of Lagos state,these two queens left Oyo yesterday and got to Lagos around 2am(midnight) according to them they are tired of the palace and how the king is treating them.
They want to follow Queen Ola footsteps seeing that she is cashing out in Lagos, according to our source Queen Dami was locked up in the palace prison for like a week as she was said to have gone against one of the palace rule, all her belongings were seized from her, after she was released, she took few of her cloth and fiam to Lagos, together with another Queen, Queen Anu, if all the Queen dey run comot for palace, who go come remain, make all these queens stay one place o. i come in peace."
Source: GistReel
"You are a fool " – Wizkid blasts Reekado Banks for trying to drop a song during #EndSars protest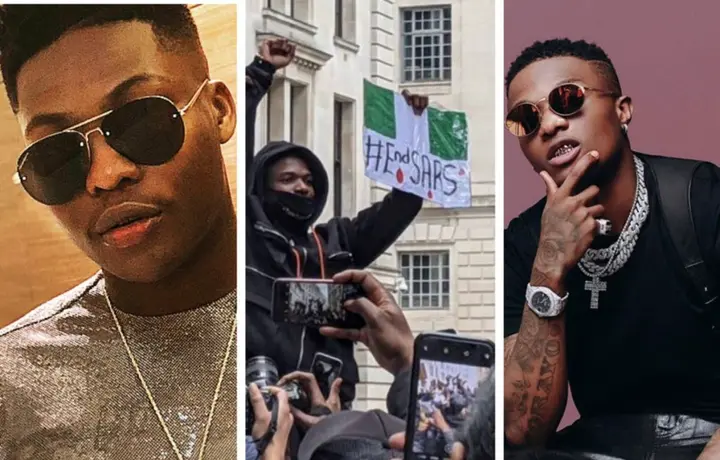 Nigeria singer Wizkid, has blasted fellow singer, Reekado Banks, for trying to release an old song they did together during the EndSars protest.
Wizkid called Reekado a fool, as he said the artist is a clout chasing animal, who wants to divert Endsars attention to himself.
This came after Reekado announced on Twitter, that he was dropping a song which he recorded with Wizkid.
"Out of control, gbedu must drop. This one with my brother @wizkidayo "OMO OLOMO"midnight dropping  Still on the matter !!! #EndSWAT #EndSARS #EndPoliceBrutality
However, Starboy was obviously pissed with the music announcement, as he took to Twitter call him a fool and a clout chaser.
Wizkid immediately replied Reekado as he urges him to delete his tweet immediately.
"Delete this dude ! Can't believe you're even doing this at a time like this. Old song ! #endsars fool!" Wizkid said.
Source – Lailas News
FG okays football restart, bars fans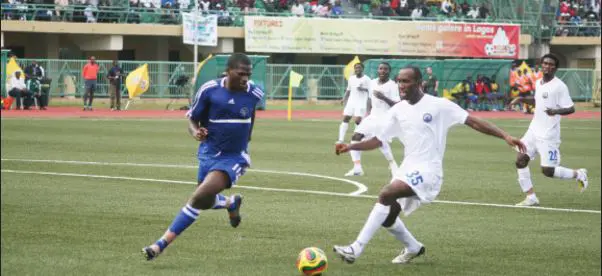 The Federal Government has okayed the restart of non-contact sporting activities including football.
According to the government, this would be effective Monday, October 19, 2020.
The National Coordinator of the Presidential Task Force on COVID-19, Sani Aliyu, stated this during a briefing in Abuja on Thursday.
Sporting activities have been banned since March this year as part of measures to curtail the spread of the coronavirus pandemic.
But speaking on Thursday in Abuja, Aliyu said, "The lifting of restriction on outdoor activities including football is in line with earlier consultations with the Federal Ministry of Youth and Sports Development and the NCDC (Nigeria Centre for Disease Control).
"However, this is limited to the actual sports itself and not mass gathering.
Source – Punch