According to the report from Africa News Last Night said that:
Ghana has a new Central bank Governor, Dr Nasiru Issahaku, a governance expert and the immediate second deputy Governor, has been appointed by President John Dramani Mahama to head Ghana's Apex bank.
His appointment became necessary following the early retirement of the immediate past Governor, Dr. Kofi Wampah four months before the end of his ternure on August 05, 2016.
Till Dr Issahaku's appointment, first Deputy Governor of the Bank of Ghana (BoG), Millison Narh, was acting governor of the Bank, until today's appointment by the President.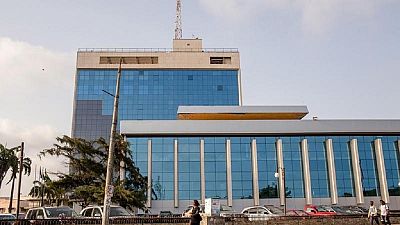 Dr Issahaku is a holder of Masters in Agric Economics and also has a Ph.D. in Political Science from the University of Georgia. He worked as a Governance Expert at the State University of New York, Center for International Studies.
Dr Issahaku has also worked at the African Development Bank and headed EDAIF. And was the Second Deputy Governor of the Bank of Ghana until his appointment.
The Minister of Foreign Affairs, Hon Hannah Tetteh tweeted to congratulate the new Central Bank boss.