Nigeria is set to receive 6 billion US dollars worth of loans from China to fund infrastructure projects.
This announcement comes at the back of Nigeria's president Muhammadu Buhari's visit to the Asian country.
Led by Chinese President Xi Jinping, China is seeking to enhance strategic partnership cooperation with Africa's biggest economy.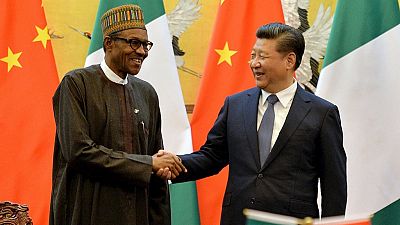 The two heads of state held meetings in Beijing and highlighted the importance of working together in order to bolster bilateral ties.
China's loan to Nigeria will aid the country to be able to diversify its economy. To help achieve this, China has vowed to fully support the West African country through infrastructural development and capacity building.
Nigeria has been in talks with China on an infrastructure loan for months. Africa's largest economy is facing its worst economic crisis in years pegged on the tumbling of global oil prices.
The two economic powerhouses will also deepen cooperation on other sectors like agriculture, fishery, oil refining and mineral development.