The prime minister of Iceland has asked the president to dissolve parliament after allegations he concealed millions of dollars worth of investments in an offshore company.
PM Sigmundur Gunnlaugsson faced growing pressure over documents showing he and his wife owned offshore firm Wintris.
A big protest was held in front of parliament in Iceland on Monday.
Dozens of high-profile global figures are named in a huge leak from Panamanian law firm Mossack Fonseca.
Mr Gunnlaugsson put his request to President Olafur Ragnar Grimsson after the opposition proposed a no-confidence motion.
However, Mr Grimsson is reported to be delaying a decision until he has spoken to the main political parties.
After refusing to resign on Monday, the prime minister appeared to come under increasing pressure from within his governing coalition too.
He took to Facebook on Tuesday to outline his latest position.
"I told the leader of the Independence Party that if the party's parliamentarians think they cannot support the government in completing joint tasks, I would dissolve parliament and call a general election," he wrote.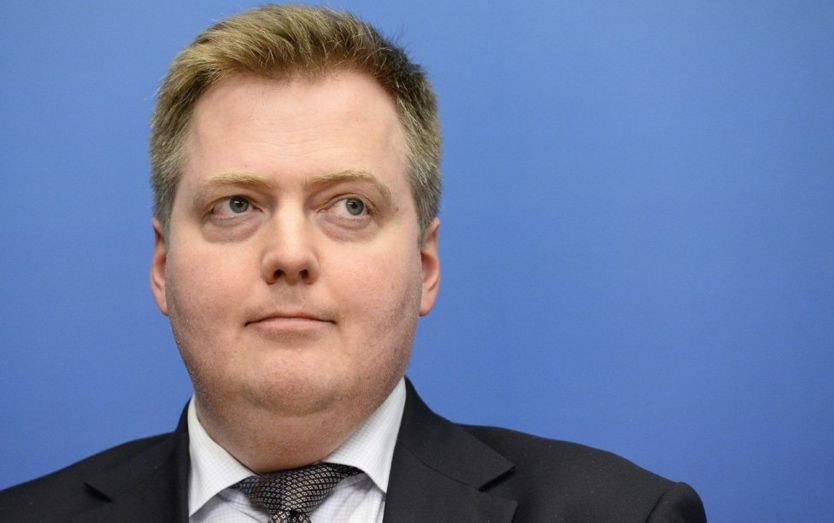 'Rules not broken'
The so-called Panama Papers leaked from Mossack Fonseca show that Mr Gunnlaugsson and his wife bought Wintris in 2007.
He did not declare an interest in the company when entering parliament in 2009. He sold his 50% of Wintris to his wife, Anna Sigurlaug Palsdottir, for $1 (70p), eight months later.
Mr Gunnlaugsson says no rules were broken and his wife did not benefit financially.
The offshore company was used to invest millions of dollars of inherited money, according to a document signed by Mrs Palsdottir in 2015.
Source :BBC