The United States has carried out an air strike in Syria that killed a prominent leader of al Qaeda offshoot Nusra Front, Abu Firas al-Suri, U.S. officials told Reuters on Monday.
Islamist rebel sources said Abu Firas, who was a former Syrian army officer discharged in the late 1970s because of his Islamist leanings, was a founding member of the militant group and had fought in Afghanistan in the 1980s.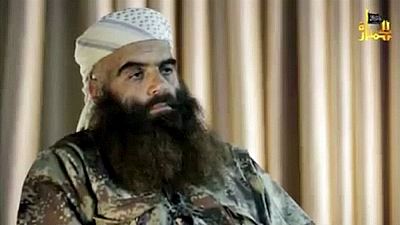 He was a senior member of Nusra Front's policy-making Shura Council.
A Pentagon spokesman said the U.S. air strike on Sunday hit a meeting of high-level al Qaeda officials in northwest Syria at which Abu Firas was present.
The United States has targeted Nusra Front in the past, although the bulk of the U.S. military's firepower in Syria has been directed at Islamic State, which occupies parts of Syria and Iraq.