Voting begins in Chad around 9am this morning in an election that incumbent president Idriss Deby is favourite to win.
Six million voters are expected to participate in the polls in which the president is seeking a fifth term to extend his 26-year rule.
Deby faces 13 challengers including opposition leader Saleh Kebzabo who argues that Chad needs change.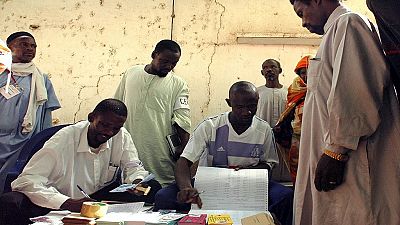 The 63-year-old president is facing dissent in the country where despite it's abundant oil wealth, half of the population of about 13 million people live in poverty.
Early votes were cast on Saturday by soldiers, nomads and refugees.
According to reports, official provisional results may not be released for two weeks.