South Africa's National Assembly Speaker Baleka Mbete said on Sunday that parliament on Tuesday will debate a motion to impeach President Jacob Zuma which was tabled by an opposition party.
A ruling by South Africa's top court on Thursday held that Zuma had failed to uphold the constitution by ignoring instructions to pay back some of the $16 million in state funds spent on renovations at his sprawling residence at Nkandla.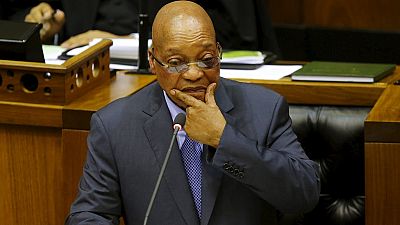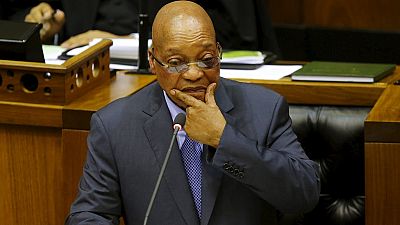 "The judgement makes sound, balanced and critical findings," Mbete told journalists.
Jacob Zuma has come under pressure over the Nkandla scandal prompting him to issue a nationwide apology for the "frustration and confusion" it had created.
He said he only acted in good faith in his handling of a 2014 watchdog report into the $16 million state-funded improvements to his private home and would pay back a portion of the money.